Chipstable is the most westerly parish in Taunton Deane set in beautiful undulating countryside and is also probably one on the smallest. The population only numbers in the order of 200. The villages, or hamlets, of Chipstable, Raddington and Waterrow make up the 'parish' and are linked by a network of small lanes, tracks and footpaths. Farmsteads and cottages nestle on hills and valleys throughout, telling the nature of the original settlements. This was, and still is, a rural community.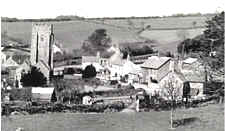 This scattered and diverse community is served by the medieval parish church at Chipstable, All Saints, and the small church at Raddington, famous for its location in the middle of a field served only by footpaths. Local stories tell of brides being carried across the field to the church on their wedding day to avoid soiling their dresses. All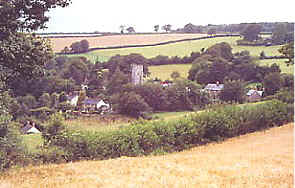 Saints was rebuilt in 1869 and is geometric in style. The only medieval remnants are the buttressed tower with its battlements and figures of angels and a fine series of square headed bench ends which date from 1530. The church hall is in Waterrow and is still used by the community. There was an evangelical chapel in Waterrow but this was converted into a house a few years ago.
The 5 mile circular parish walk (starting by the church in Chipstable) is well worth the effort as it shows the full diversity of this rural community. Part of the path is along the route Victorian schoolchildren took over the hills from Raddington to reach the school house on the road, up the hill from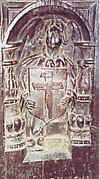 Waterrow and down the hill from Chipstable. The school house can still be identified, but is now a house. It was a long hard walk to school for the children in winter.
The Upper Tone and some of its tributaries run down from these hills, into the valley at Waterrow to meander on to Taunton. The large number of downhill water courses were put to use by the community and there is historical evidence of water mills at Wadhams Farm, the Manor Mill, Collards, Hurstone and West Bovey as well as a saw mill and a smithy at Chipstable.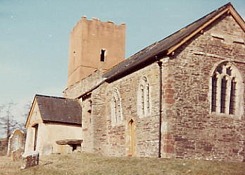 This is still a working community, rural in nature but with many flourishing small businesses. There is no longer a shop, but there is a busy pub at Waterrow and a garage. The area is popular with tourists and has many self catering facilities including caravan sites, hillside wooden chalets and a variety of cottages for rent.
___________________________________________________________________________________